The Context
What is a posting?
Posting, in the context of European legislation, refers to the act of sending an employee to work temporarily abroad.
As such, it is often associated with social dumping. As a measure against dumping, the 'equal pay for equal work' principle is enforced across the EU. Employers must ensure that posted employees adhere to the terms of employment of the host state (these include rules on remuneration, holiday length, daily and weekly rests, overtime pay, allowances, gender equality, non-discrimination, etc.)
Posting employers therefore need to comply with the unfamiliar rules of the host state. Those rules are set out in a large variety of legal sources (e.g. primary laws, secondary legislation, collective bargaining agreements, arbitral awards, etc.), often in a foreign language. Furthermore, they change dynamically.
This means that significant resources are required to ensure that postings are legally compliant. If employers fail to comply with such regulations, however, they might face huge sanctions.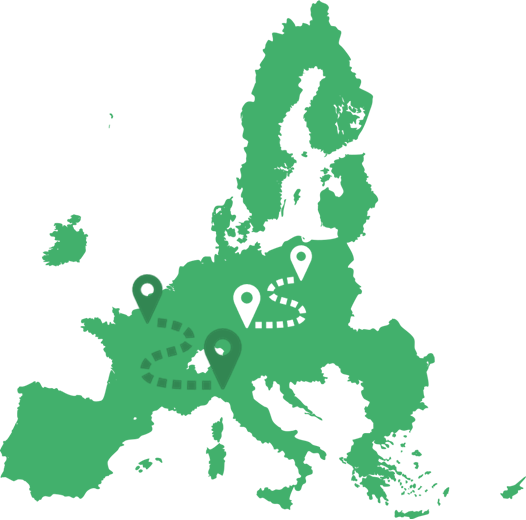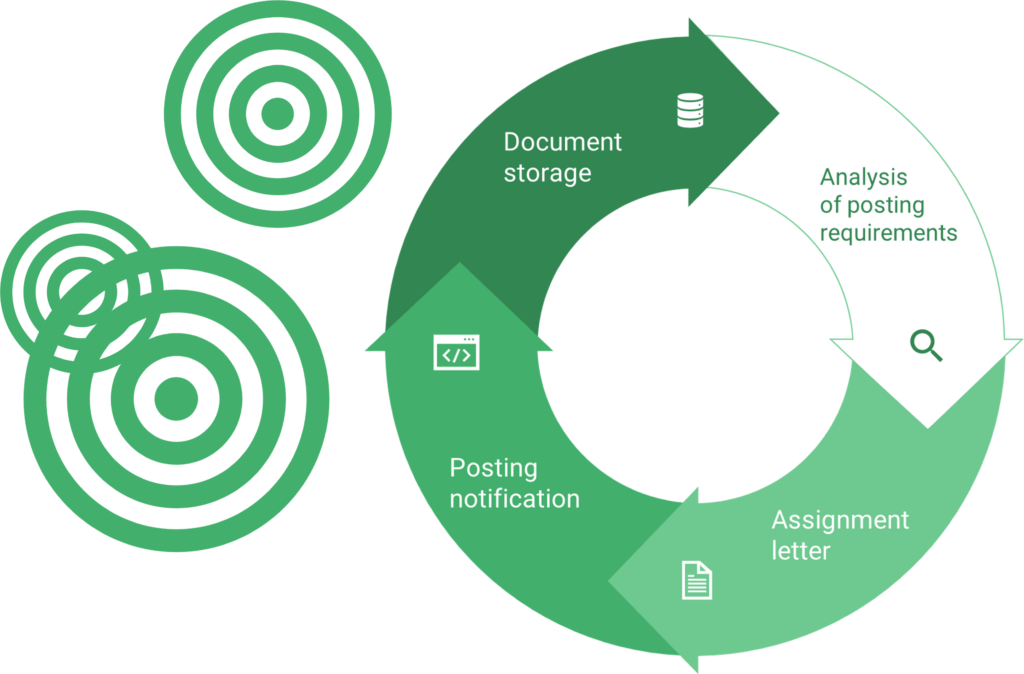 Services
What do we offer?
A single platform, designed to take care of the administrative work related to the posting process.
Identify any exemptions, all the required documents, and the specific terms & conditions of employment for any given posting situation. Prepare the necessary assignment letters, submit the mandatory posting notifications, and store your posting-related documents in our digital storage: all with the click of a button.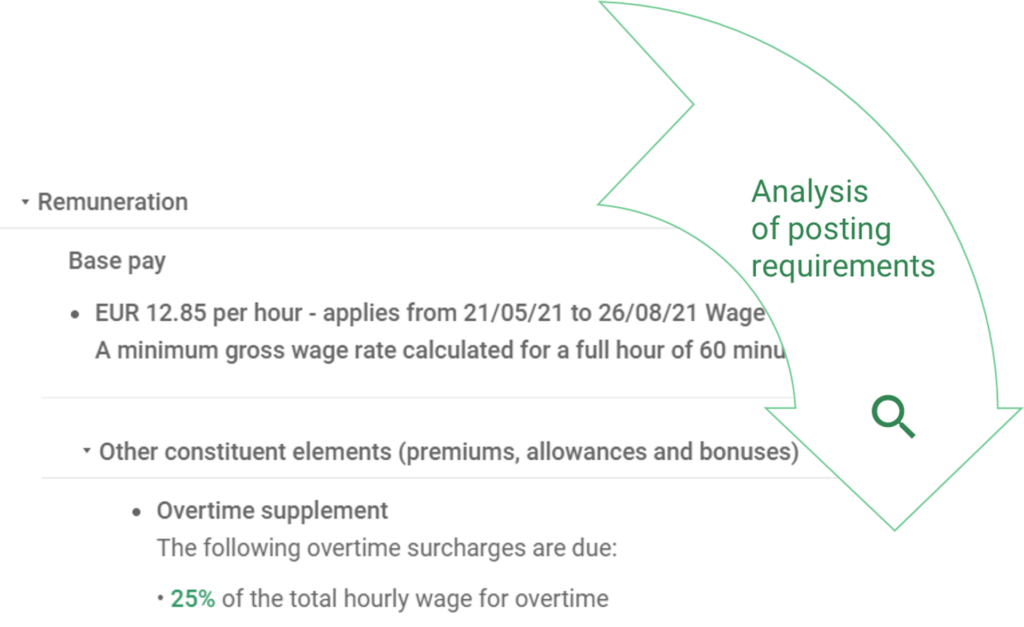 Services
Terms & Conditions of Employment
All the necessary posting requirements are analysed by our legal team, verified by experts in the host country, confirmed by national authorities, and fed into our database
From there on, the posting requirements are automatically transferred to all the required documentation
Our AI-based algorithm keeps track of any changes to the relevant legislation in real time. You are notified immediately
Services
Exemptions & Document Requirements
Our exemptions list covers all case-specific exemptions to posting regulations, together with the qualifying conditions and the relevant specific requirements
Our document requirements module, on the other hand, consists of a comprehensive list of all required documents, together with guidance on their content, form, language, and retention period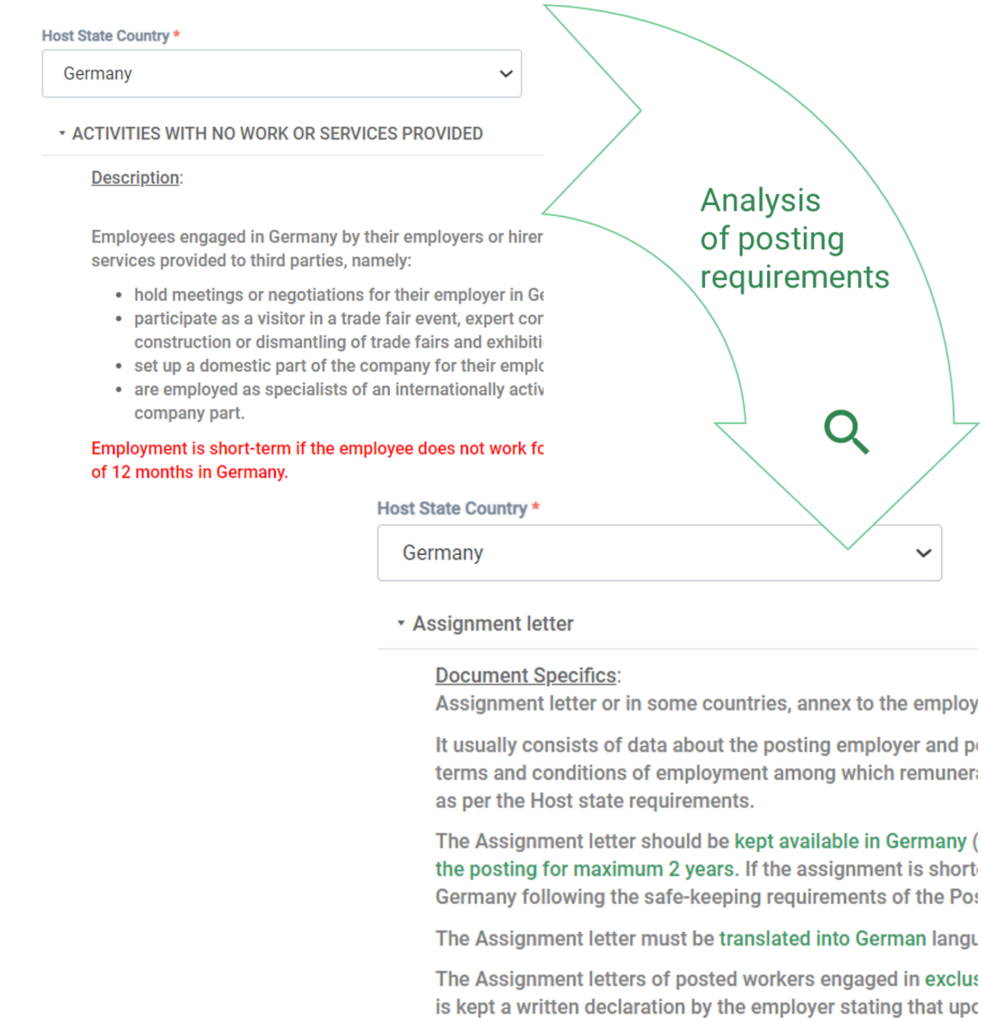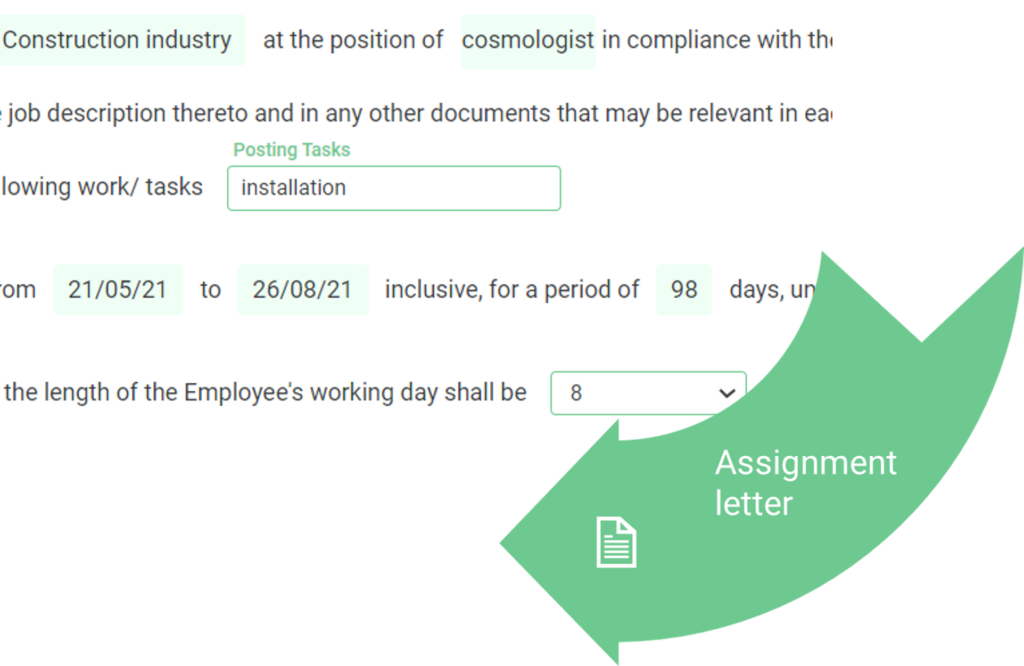 Services
Assignment Letter Generator
All the required posting information, as well as pre-submitted information about employees, is fed directly into our document generator. It allows for quick and easy completion of the required posting documentation
Services
Notification Tool
Our notification tool is tailored individually to the notification system of each host state
Quickly transfer employer and posting data into the relevant notification system using our web plug-in. Allows for the submission of hundreds of notifications within seconds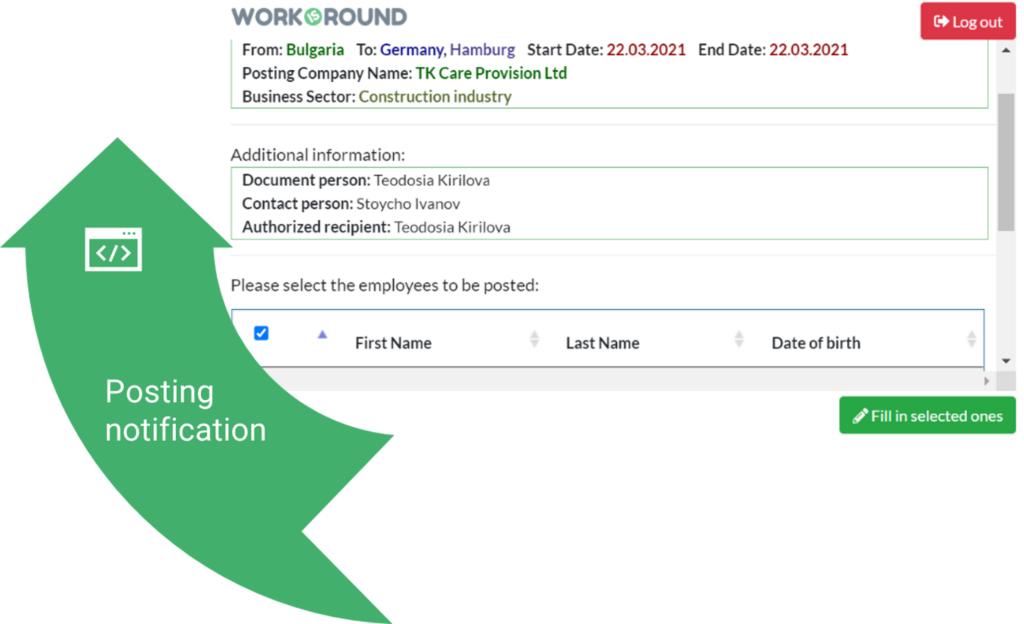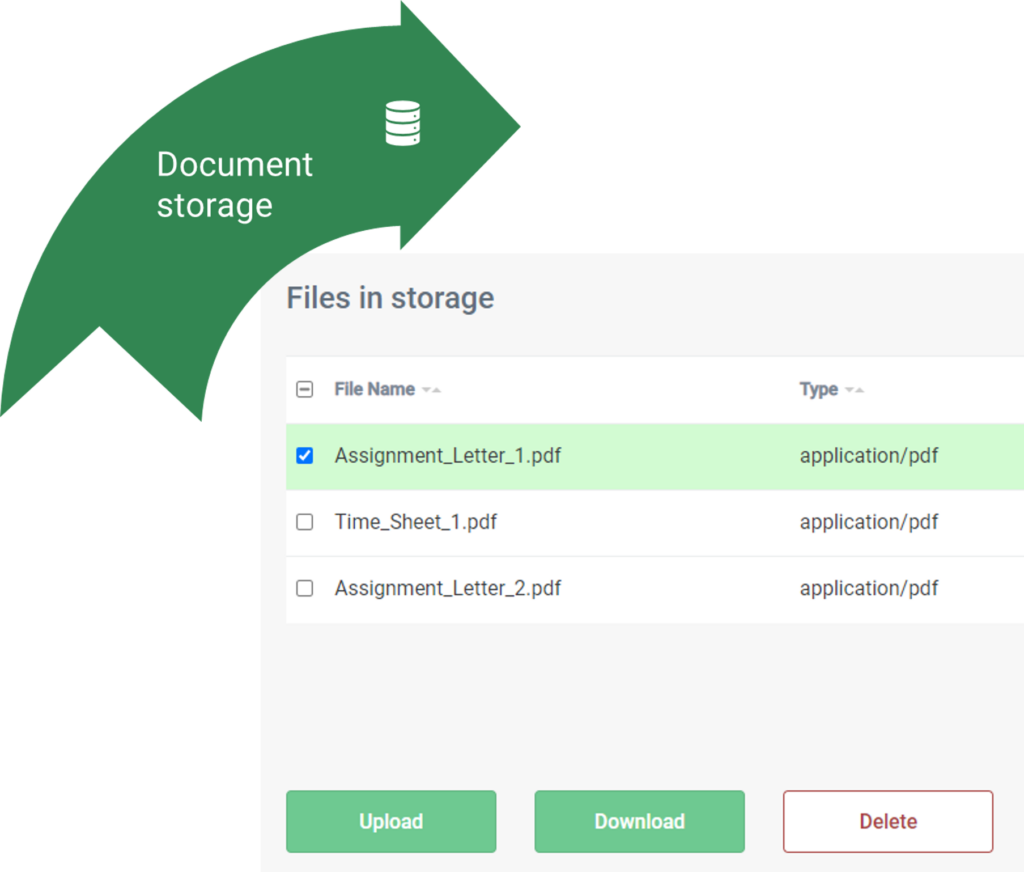 Services
Regulation-Compliant Storage
Each country has different requirements for the storage of posting documentation and the relevant retention periods
We can store it for you, following all the relevant legal and safety requirements
Services
Additional Services
Upon request, the platform can be additionally tailored to the needs of your business and linked to existing HR systems
Furthermore, our network of local legal experts can address any additional legal requests